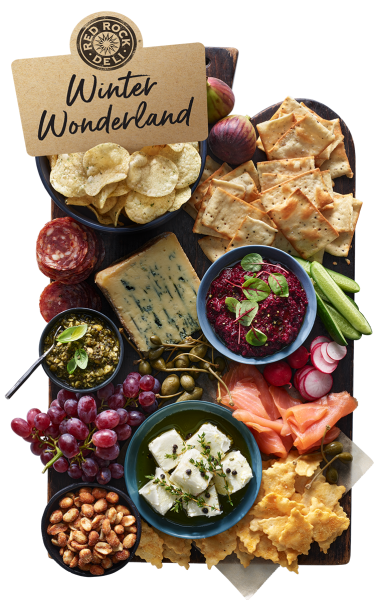 Entertain this winter. Enjoy this tasty platter at home with family or friends while it's cold outside. A delicious selection to tempt the tastebuds with Red Rock Deli chips, crackers, nuts and dips to make even the coldest nights cosy at home.
Red Rock Deli Winter Wonderland
Winter Wonderland
Red Rock Deli have winter snacks sorted this week! Add the Red Rock Deli chips, dips and deli products to your list, I'll bring the platter!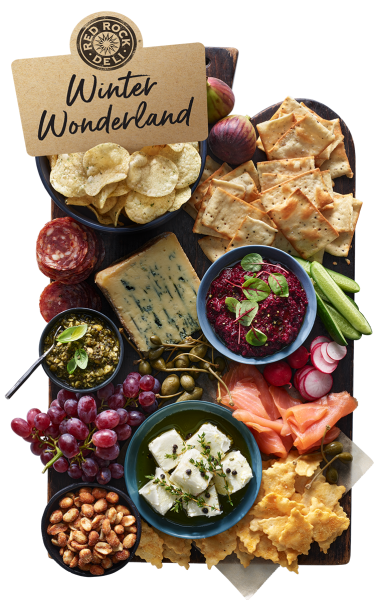 Fresh Produce
Coles Figs

Coles Radish

Coles Baby Cucumbers

Coles Red Seedless Grapes

Meat & Seafood
Coles Mild Salami

Coles Tasmanian Cold Smoked Salmon

Dairy
Coles Finest Australian Blue Vein Cheese

Coles Goats Cheese

Red Rock Deli - Balsamic Beetroot, Feta & Cashew Dip

Red Rock Deli - Basil Pesto, Pecorino & Cashews Dip

Biscuits
Red Rock Deli - Deli Style Crackers Honey Soy Chicken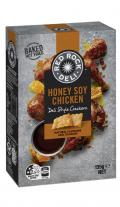 Red Rock Deli - Gourmet Crackers Murray River Pink Salt & Black Pepper

Snacks
Red Rock Deli - Lime & Black Pepper Potato Chips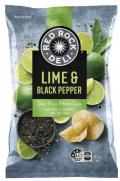 Red Rock Deli - Sweet Honey & Sea Salt Roasted Peanuts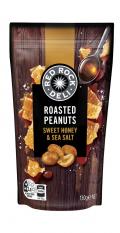 Pantry
Coles Caper Berries

Grab a rectangular platter (however any shape will work)
Put dip into a bowl and place off-centre
Scatter Gourmet Crackers next to dip in corner
Add potato chips into a larger bowl, place in corner
On opposite side of board, place the other dip into a small bowl
Place roasted peanuts into a bowl in a corner
Lay some baking paper down
Scatter Deli Style Crackers on it
Next to crackers in a small bowl, add goats cheese
Place smoked salmon next to the cheese
On the other side, add a bunch of grapes
Fill edge gaps with salami slices
In the centre, place blue vein cheese
Scatter some caper berries next to cheese
Fill other spaces with thinly sliced radish
Add strips of cucumbers next to dip
Fill empty sections with figs