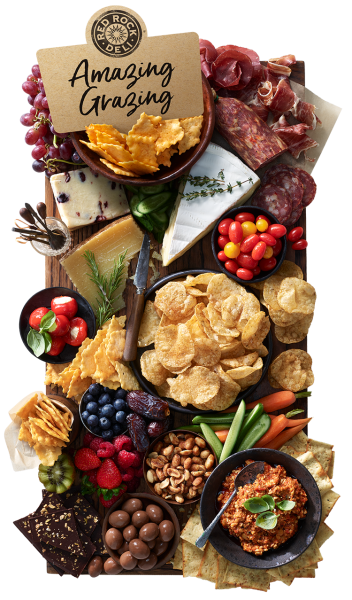 The Platter of all Platters. Amazing Grazing is the perfect platter for entertaining guests. Filled with the perfect flavour combination of Red Rock Deli products, fresh produce, cheese and deli items, you'll be the host with the most.
Red Rock Deli Amazing Grazing
Amazing Grazing
I've found the inspiration to create the Platter of all Platters! A perfect combination of flavours with Red Rock Deli chips and dips paired with fresh produce and deli items. Let's get grazing!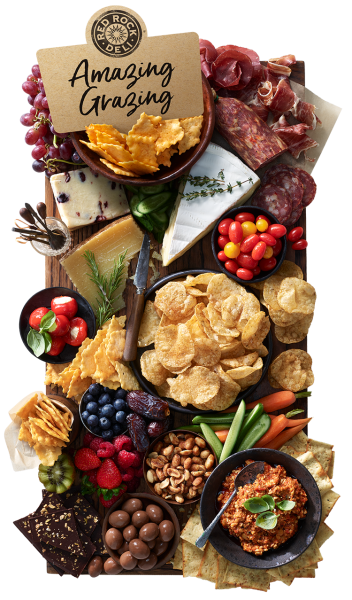 Fresh Produce
Coles Thyme Punnet

Coles Rosemary Punnet

Coles Tiny Tomatoes

Coles Dutch Carrots

Coles Baby Cucumbers

Driscoll's Fresh Strawberries

Coles Raspberries

Coles Blueberries

Coles Green Kiwifruit

Coles Medjool Dates

Coles Red Seedless Grapes

Coles Sugar Snap Peas

Meat
Coles Hungarian Salami

Coles Bresaola

Deli
Coles Deli Express Sliced Prosciutto

Coles Deli Baby Bell Peppers with Cream Cheese

Dairy
Coles Dairy Cheese Camembert

Coles Spanish Manchego

Coles Wensleydale & Cranberries Waxed Cheese

Red Rock Deli - Roasted Red Capsicum, Pecorino, Cashews and Basil Dip

Biscuits
Red Rock Deli - Deli Style Crackers Sweet Chilli & Sour Cream

Red Rock Deli - Gourmet Crackers Murray River Pink Salt & Black Pepper

Snacks
Red Rock Deli - Chef Series Braised Beef Brisket with Caramelised Onion

Red Rock Deli - Sweet Honey & Sea Salt Roasted Peanuts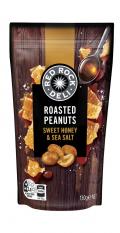 Confectionery
Coles Chocolate Coated Almonds

Lindt Excellence Orange Dark Chocolate Block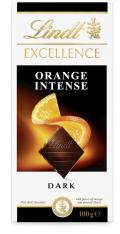 Grab a long platter (however any shape will work)
Put dip into a bowl and place in a corner
Scatter Gourmet Crackers around bowl
Place roasted peanuts into a small bowl next to dip
Put potato chips in a large bowl next to peanuts
Next to potato chips, place peppers in a small bowl
At the end of the platter in a large bowl, place Deli Style Crackers
Add blueberries into a bowl near the peppers
In a smaller bowl, add more Deli Style Crackers
Use remaining pack to fill spaces
Next to the dip, add sugar snap peas and whole carrots
Add a bowl of tomatoes next to chips
In the corner, arrange the deli meats
Add camembert next to the meats with a sprig of thyme
On the other side of cheese, place cucumber slices
Fill remaining space with Manchego, add rosemary on top
Place Wensleydale next to the Manchego
Add toothpicks
Place grapes in one corner
Add some dates next to blueberries
In final corner, add strawberries and raspberries
Add kiwifruit in halves
Arrange chocolates to fill the final corner