Ready to entertain any day of the week. Afternoon Delights makes afternoons worth stopping for to enjoy every bite of indulgence with Red Rock Deli products, deli olives, cured meat and fresh produce.
Red Rock Deli Afternoon Delights
Afternoon Delights
Our snacks are sorted for this weekend! Red Rock Deli have inspired me to get creative with Red Rock Deli chips, crackers, nuts and dips. Get excited!
Fresh Produce
Coles Basil Leaves

Coles Figs

Driscoll's Fresh Strawberries

Deli
Coles Deli Mediterranean Olives

Coles Mild Salami

Dairy
Coles Spanish Manchego

Red Rock Deli - Roasted Red Capsicum, Pecorino, Cashews and Basil Dip

Biscuits
Red Rock Deli - Gourmet Crackers Sundried Tomato & Italian Herbs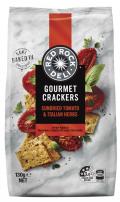 Snacks
Red Rock Deli - Dijon Mustard & Honey Limited Edition Potato Chips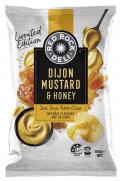 Red Rock Deli - Sweet Honey & Sea Salt Roasted Peanuts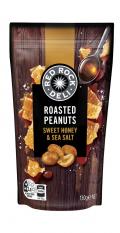 Grab a round platter (however any shape will work)
Put dip into a bowl and place off-centre, add basil leaves on top
Scatter Gourmet Crackers around dip
Place roasted peanuts into a small bowl next to crackers
Put potato chips in a larger bowl to the side
Next to potato chips, place cheddar
Put the olives into a small bowl on opposite side
Scatter strawberries around it
Add slices of salami next to strawberries
Fill empty sections with figs